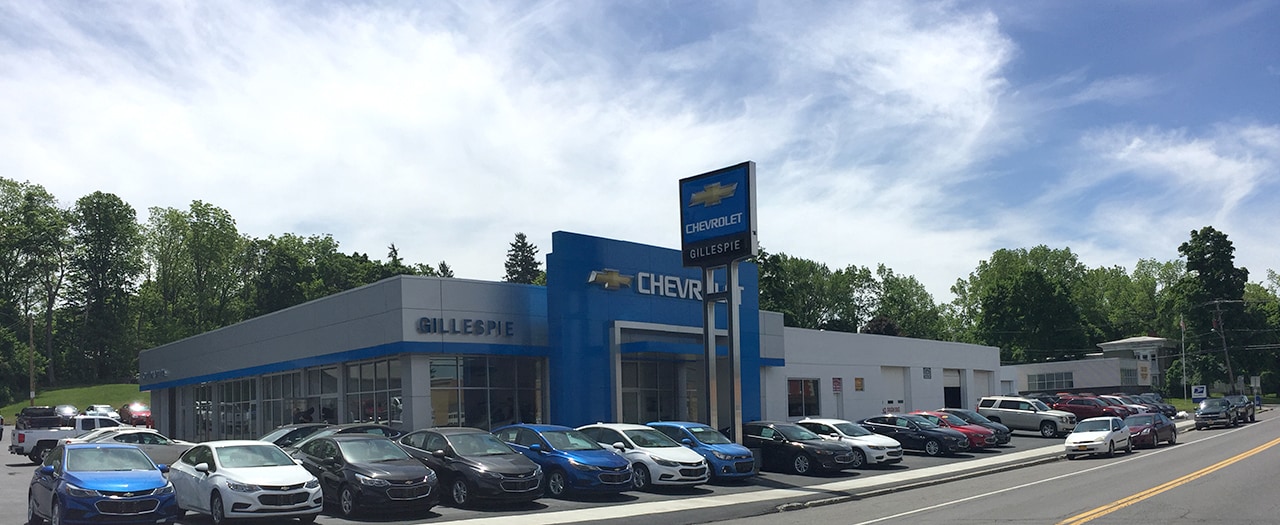 Meet Our Valued Employees at Gillespie Chevrolet
Thank you for visiting our website. At Gillespie Chevrolet, Union Springs, NY, we strive to meet all your automotive needs and earn your business. Gillespie Chevrolet, is your friendly and down-to-earth Chevrolet dealership with small town personal service. You'll quickly realize it's just a great place to buy a car whether you live in Union Springs, Auburn, Ithaca or any of the surrounding townships.
Established in 1993, Gillespie Chevrolet is the oldest Cayuga County Chevy dealer. We are located in Union Springs, New York on beautiful Cayuga Lake, one of the renowned Finger Lakes and are approximately a 15 minute drive to Auburn, New York. Our experienced sales and service staff are all factory-trained and certified, providing you with expertise and knowledge whether you are buying a car or just stopping in for an oil change.
Owner, Brian Gillespie has been in the automotive business for over 32 years, and our seasoned sales and management staff have been serving automotive customers collectively for over 90 years. To make your buying experience even more complete, we invite you to visit our new dealership facility, which was completed In January 2013. The new showroom provides an open, inviting atmosphere and the service department is complete with ample bays for service customers, state of the art equipment, and expedient service to save you valuable time Gillespie Chevrolet's service is second to none. We pride ourselves in being awarded the GM Mark of Excellence Award for several years standing.
The prestigious award honors dealerships that are top performers for Sales Excellence Index, that meet the Customer Satisfaction Index goal, Retail Sales Index target, and Essential Brand Elements objectives. Each of these accomplishments is impressive on its own, but reaching all four of those goals requires commitment, skill and an unwavering focus on excellence. At Gillespie Chevrolet, we believe in satisfying our customers for all their automotive needs.
Feel free to stop by and check out our new dealership facility or test drive one of our new Chevrolet vehicles If you have any questions, give us a call or send us an email We look forward to seeing you at Gillespie Chevrolet, Union Springs, NY